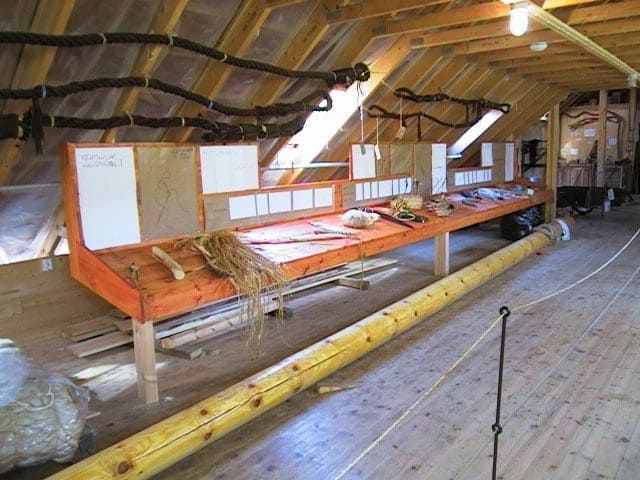 At Hardanger Maritime Centre, you can see a number of different exhibitions on interesting maritime topics:
ROPEMAKING (In the ropeyard):
Have you seen how rope used to be made? This exhibition gives you an introduction to the different techniques and materials that have been used to produce rope.
Also check out the workshop and the mini ropeyard where you can make your own rope. You might even meet a real-life ropemaker…
HARDANGER BOATS (In the ropeyard):
In this exhibition, you can see everything from small rowing boats with one pair of oars (æring) to large church boats with five pairs of oars (tiæring).
You can also see the development in rowing boats over time: from the old boats with very broad planks and hewn materials – to more recent types of boats with more narrow planks and different motor propulsion systems.
'SHE ONLY CROSSES THE FJORD…' :

(In the auditorium)
Here Ragnar Hovland's ferry texts are accompanied by photographs from private albums and collections.
In the café, you can also see footage of endless ferry queues in the 1960s and 1970s in Kinsarvik.
In cooperation with Hardanger Folk Museum.