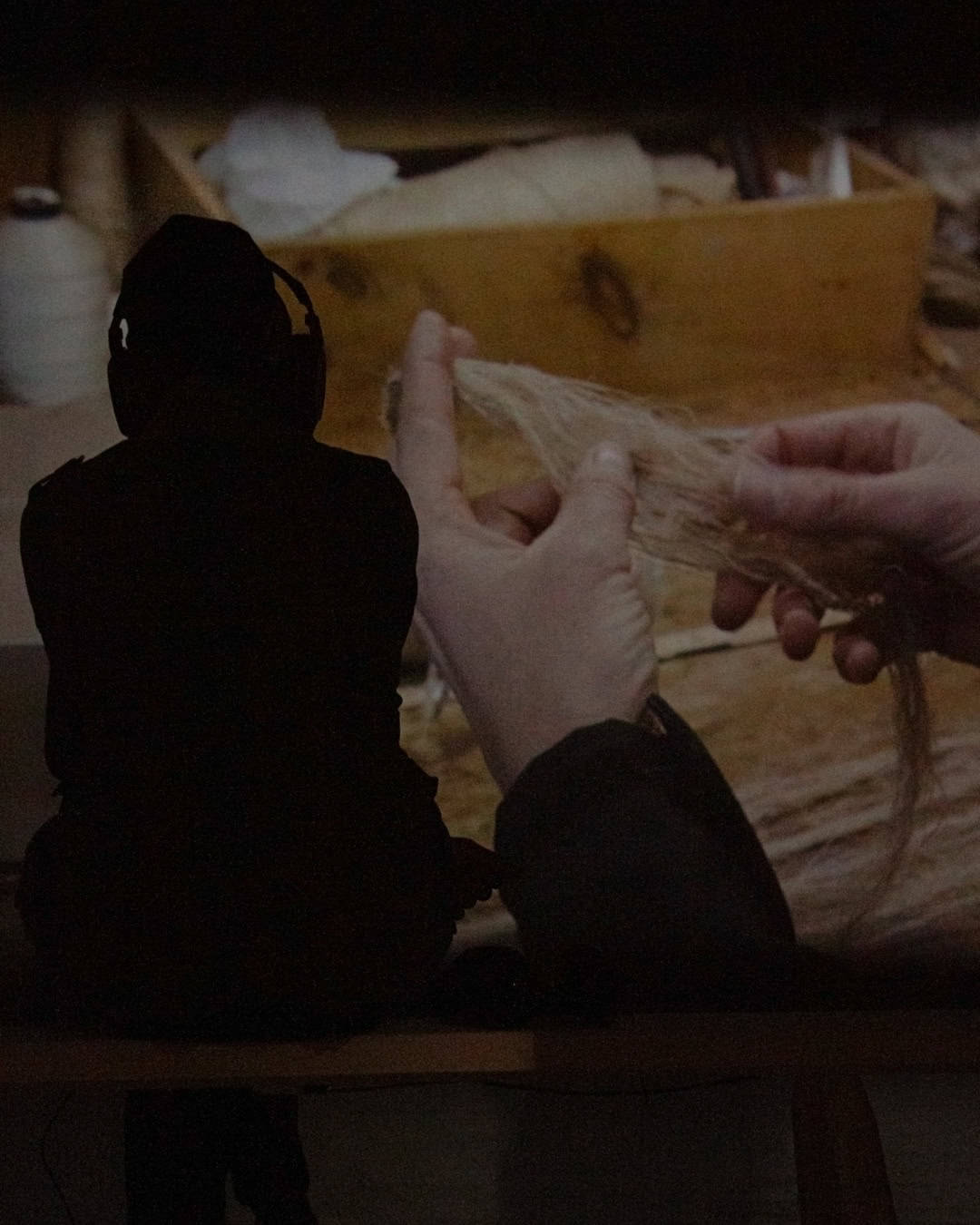 In our new video exhibition, you can see craftsmen working on large restoration projects.  Foto: Silje Ensby
 At Hardanger Maritime Centre, you can see a of different exhibitions on interesting maritime topics:
VIDEO EXHIBITION:
Summer 2021 we opened a new large video exhibition! Get a deeper understanding of ship preservation, and see how our craftsmen are working by antiquarian guidelines.
THE ROPEMAKING CRAFT:
Have you seen how rope is made by hand? This exhibition gives you an introduction to the different techniques and materials that have been used to produce rope.
 Also check out the workshop and the mini ropeyard where you can make your own rope. You might even meet a real-life ropemaker…
BOATS ON DISPLAY:
There are many boats to see and read about at our floating dock, from our very own 1880s sailling ship Mathilde, fishing vessels and sailing yachts.