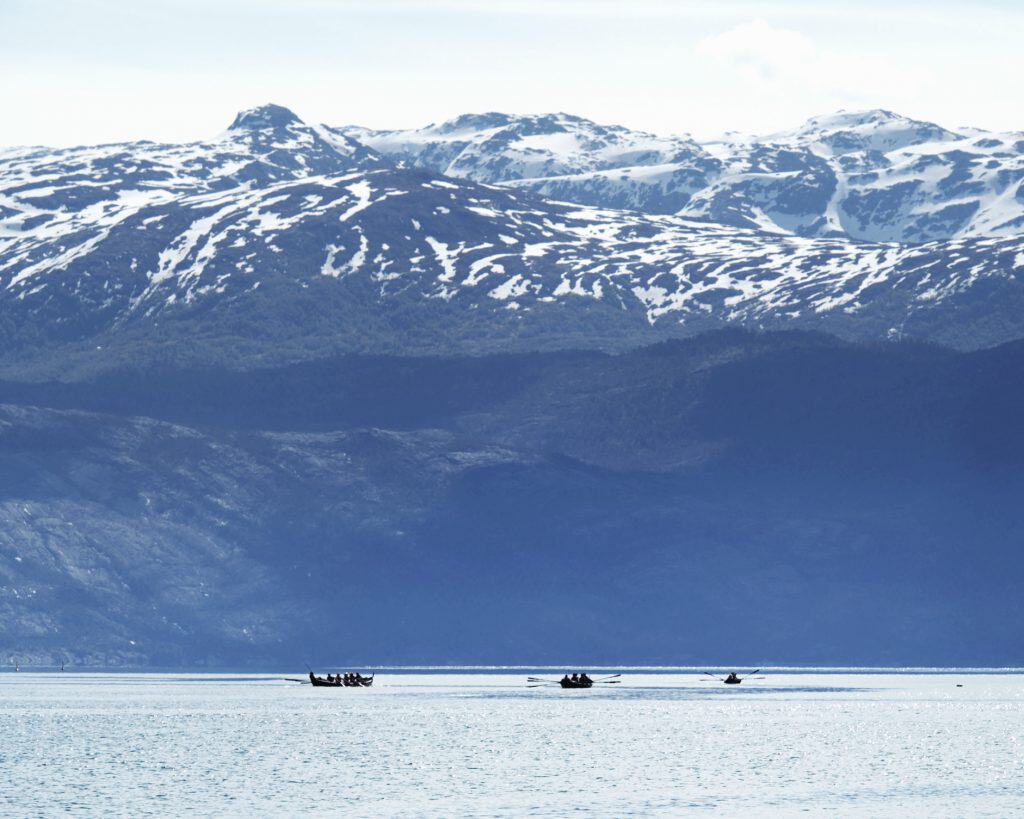 Experience the fjord the traditional way
Wooden boats and the fjord belong together
Few thing can compare to rowing a traditional wooden boat along the beautiful Hardangerfjord.
Rowing boats for rent
A rowing trip is included in the museum ticket, and the boats can be rented for longer trips. Our traditional boats have been built in our small boat workshop:
2 four-oared boats (færing),

A six-oared boat (seksæring)

An eight-oared boat (åttæring).
Booking and info
Contact our staff for info and booking of rowing boats: +47 474 79 839 / omvisar@hvm.museum.no
You don't have to go far!

The islet of Sandvenholmen is situated just 400 metres from the centre. For many people, that's far enough, and also makes for a lovely trip!
 
You can sit in the meadow and look across the fjord to the Folgefonna glacier and enjoy watching your children play on the shore.
Rowing in groups is a fun activity

We have room for 28 persons when all of our boats are in use.
 Let us know if you want to use our boats for events or a group activity, and we'll find the best solution for your group.