Go out rowing on the fjord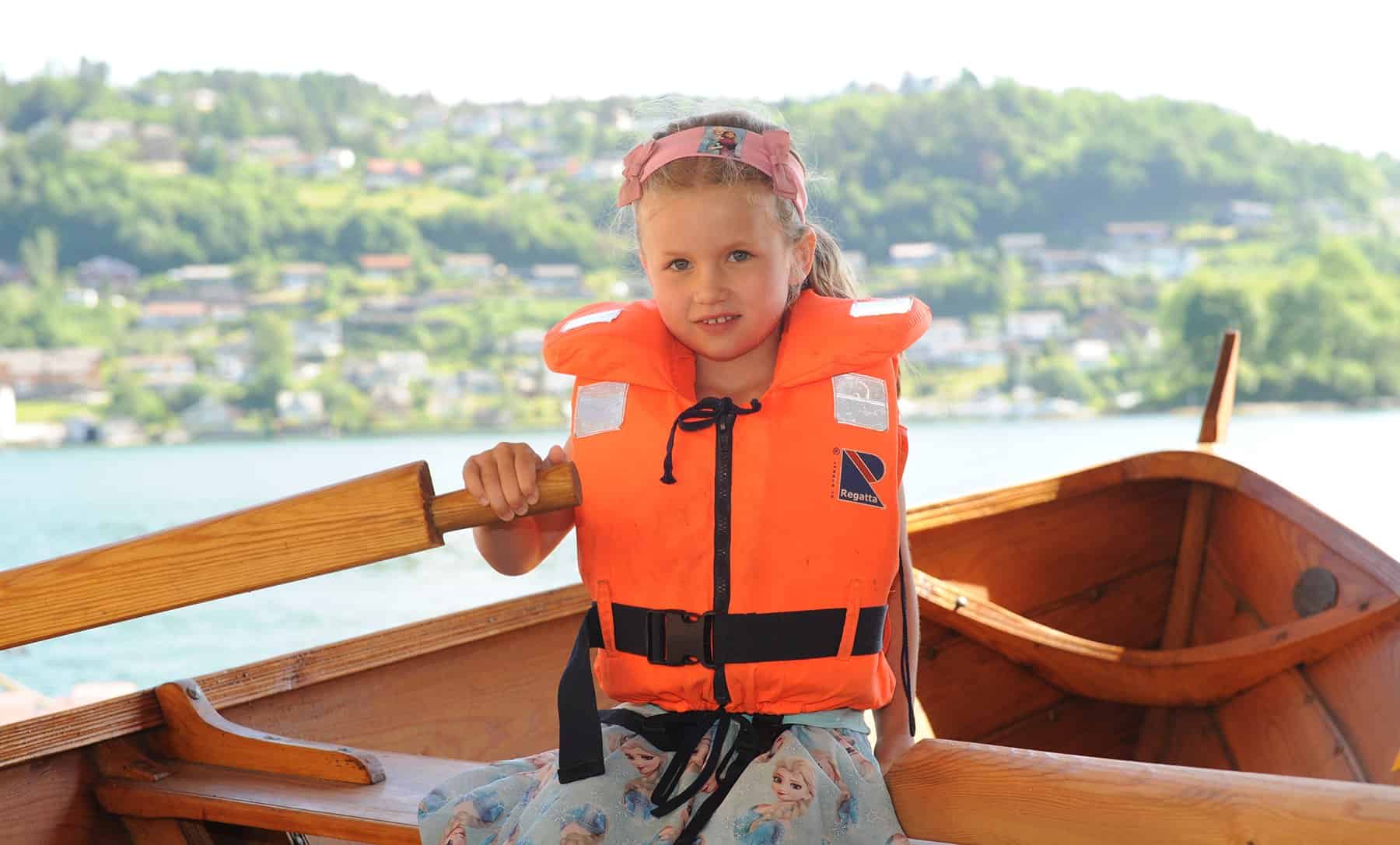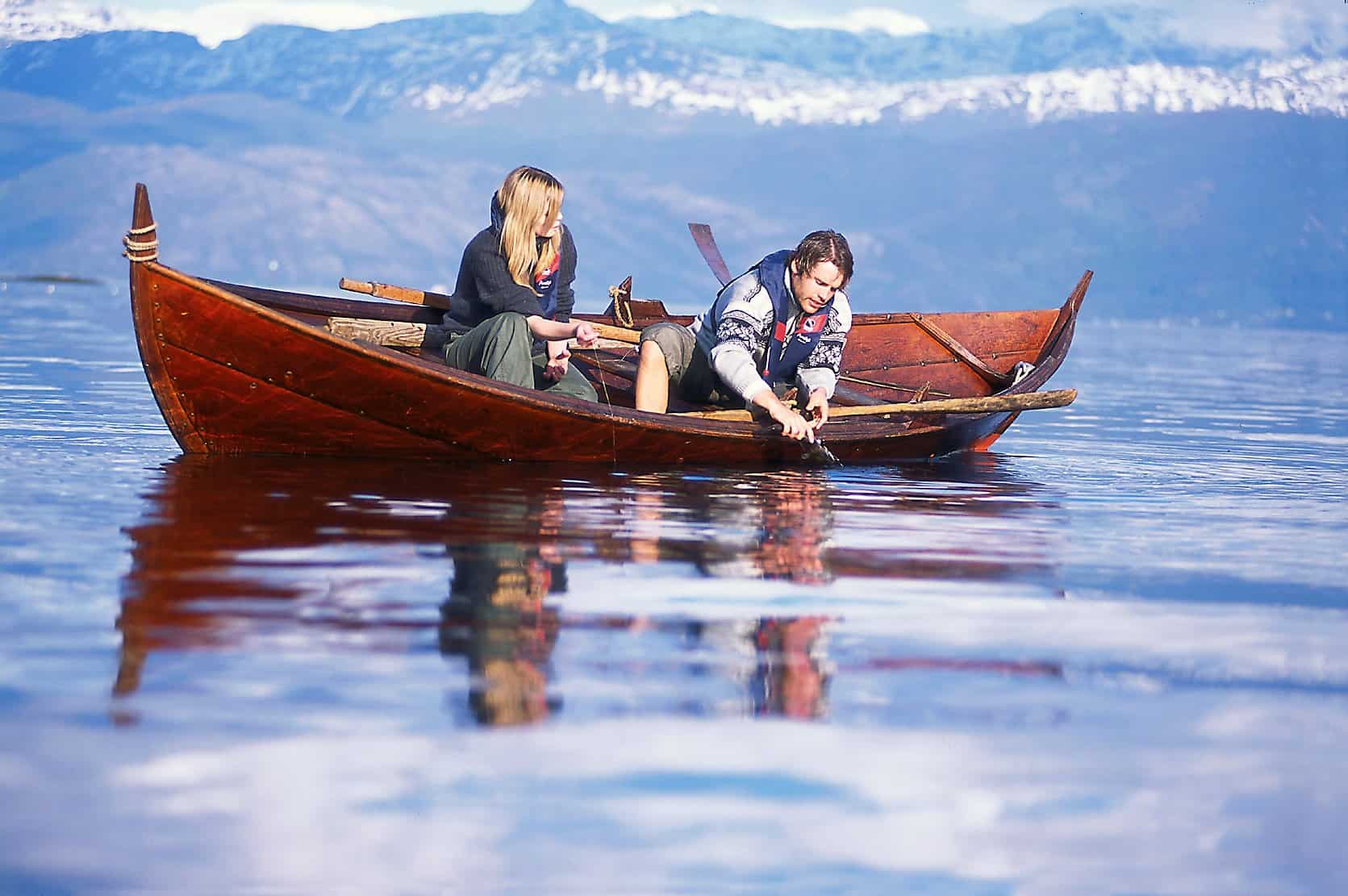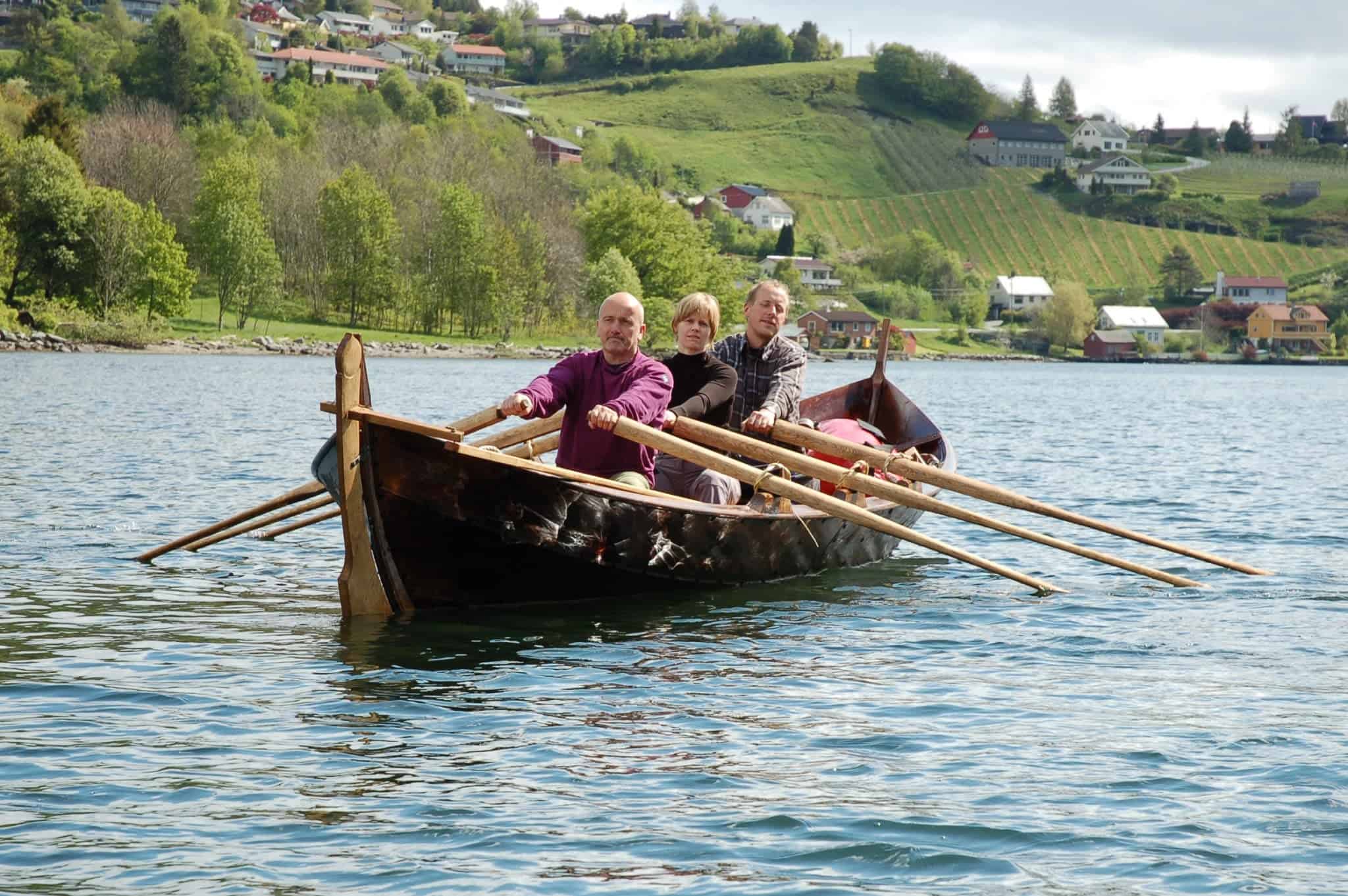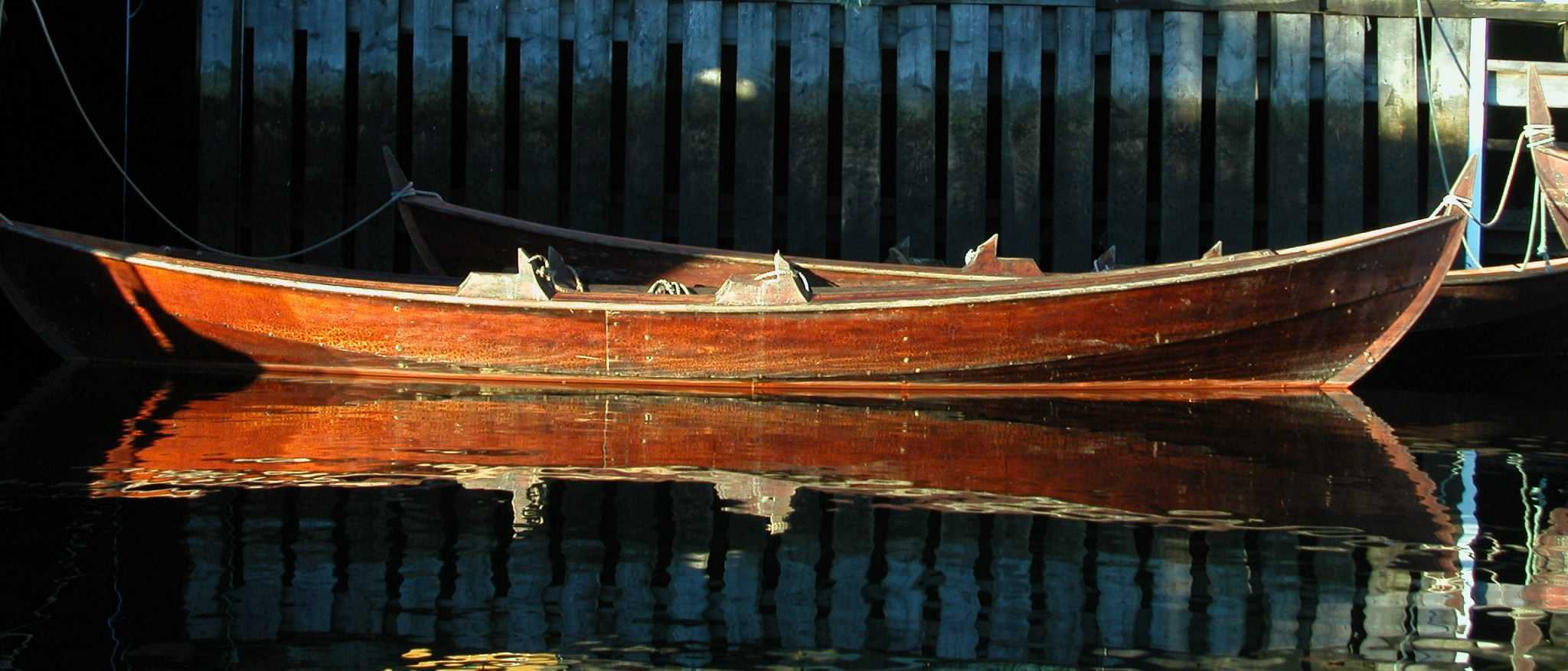 Wooden boats and the fjord belong together
Would you like to row a beautiful wooden boat, experience the fjord at close range and the oar blades of the four-oared boat propelling it forward? Classic wooden boats glide gently through the water, perfect for carrying weight and propulsion. Little can compare to rowing a traditional wooden boat along the beautiful Hardangerfjord. Wooden boats and the fjord belong together, they complement one another. Feel free to have a go!
Hardanger Maritime Centre has wooden rowing boats for hire, traditional boats that have been built in our small boat workshop. There are two four-oared boats (færing), one six-oared boat (seksæring) and one eight-oared boat (åttæring).
Our boats

The 'hardangerfæring' boat has two sets of oars and there is room for four people.
The 'kystledsbåt' boat also has two sets of oars, but can carry more than the hardangerfæring. It can take up to five adults.
The 'seksæring' boat, which belongs to Hardanger kystlei, has three sets of oars and room for eight adults. It is suitable for adults with children and equipment heading on slightly longer trips. The 'seksæring' boat is called Ro(w)-berta.
The 'åttæring' boat was built to mark the new millennium in 2000. It has four pairs of oars. It is our biggest rowing boat and it has space for ten adults.
Equipment

The boats are equipped with everything you need for a pleasant and safe trip out on the fjord.
Each of the boats naturally has rope for mooring and bailers on board. We equip you with a small anchor if you are going to set out on a longer trip. Life jackets are also provided.
You don't have to go far!

Most people go on short rowing trips in our boats. Generally, only experienced rowers set out on rowing trips over several days on the fjord. There are also a number of great places along the fjord to spend the night after a day's rowing.
The islet of Sandvenholmen is situated in the middle of the harbour in Norheimsund. It is just 400 metres from the centre. For many people, that's not only far enough but also makes for a lovely trip!
A floating pier has been installed on the islet, and a barbecue spot and a Sami tent (lavvo) have been built. They are all on municipal ground and can be used by everyone. You can sit in the meadow and look across the fjord to the Folgefonna glacier and enjoy watching your children play on the shore. Even though it is situated in the middle of the harbour, it is a protected area where you can enjoy the peace and quiet. You almost feel like Robinson Crusoe.
Rowing

We have a lot of experience of teaching people the art of rowing. There are just a few things you have to remember. People quickly get into the rhythm of rowing. We like to call rowing 'Norse pilates'. Rowing feels really good, and it is not tiring if you remember to take it easy.
Rowing in groups is a fun activity

We also have experienced rowers who can accompany you on your rowing trip. They have to be booked in advance. You can then set off in one boat or more. We have room for 28 persons when all of our boats are in use.
First you learn to row and find your own rhythm. After a short or longer rowing trip, you can stop for a picnic or a barbecue, and another activity, before rowing back to the centre. We have good experience of these activities.
"Hardanger kystlei
"
Hardanger kystlei was established in 2008. Many such coastal fairway associations have emerged along the coast. They are a cooperation between the coastal federation – Forbundet Kysten, the Norwegian Trekking Association and the outdoor recreation boards.
Most of them are run by a local branch of the three founding organisations. Hardanger kystlei is run by Hardanger Maritime Centre. We have an open centre that welcomes guests when they arrive and we provide guidance on the use of our traditional rowing boats. We can provide advice, equip you with safety equipment, give you tips, a map and we can help you to plan your trip in advance.