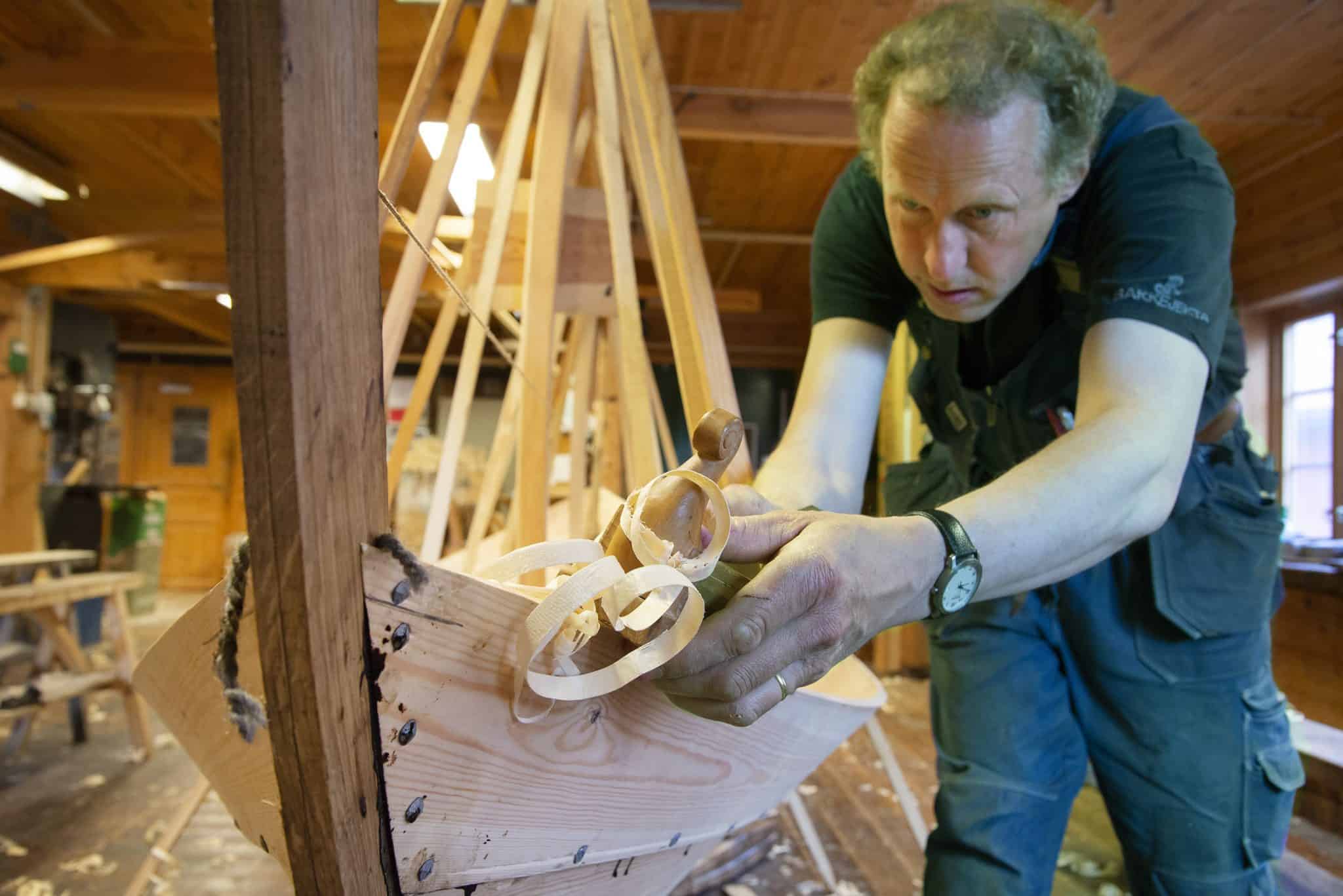 Do you know how small boats from Hardanger were built? Visit our small boat workshop to find out! There, you will meet boat builder Peter Helland-Hansen and his apprentice at work building new traditional boats typical of the region: strandebarmarar (rowing boats from Strandebarm), kyrkjebåtar (larger rowing boats for transporting people to church etc.) or other versions of the traditional hardangerfæring (four-oared boats). All of them are lightweight, open clinker-built boats of different sizes, with oars and sails.
You can observe the techniques craftsmen have used through the ages at close range – from the laying of the keel until its completion – tacit knowledge that just a few decades ago was at risk of being lost.
The Maritime Centre in Norheimsund saved Hardanger's boat building traditions in the nick of time. The centre now endeavours to pass on this tacit knowledge of materials, work methods and tools. The best way of preserving this knowledge is to build new boats that will be rowed and sailed.
Helland-Hansen has taught more than 20 apprentices at the workshop since it opened in 1987, and the centre has delivered more than 100 new boats.
The small boat workshop also takes on assignments to build copies of other small, traditional wooden boats. In addition, the craftsmen measure, assess the condition of and restore old small boats, and they also make oars and other parts for traditional boats.