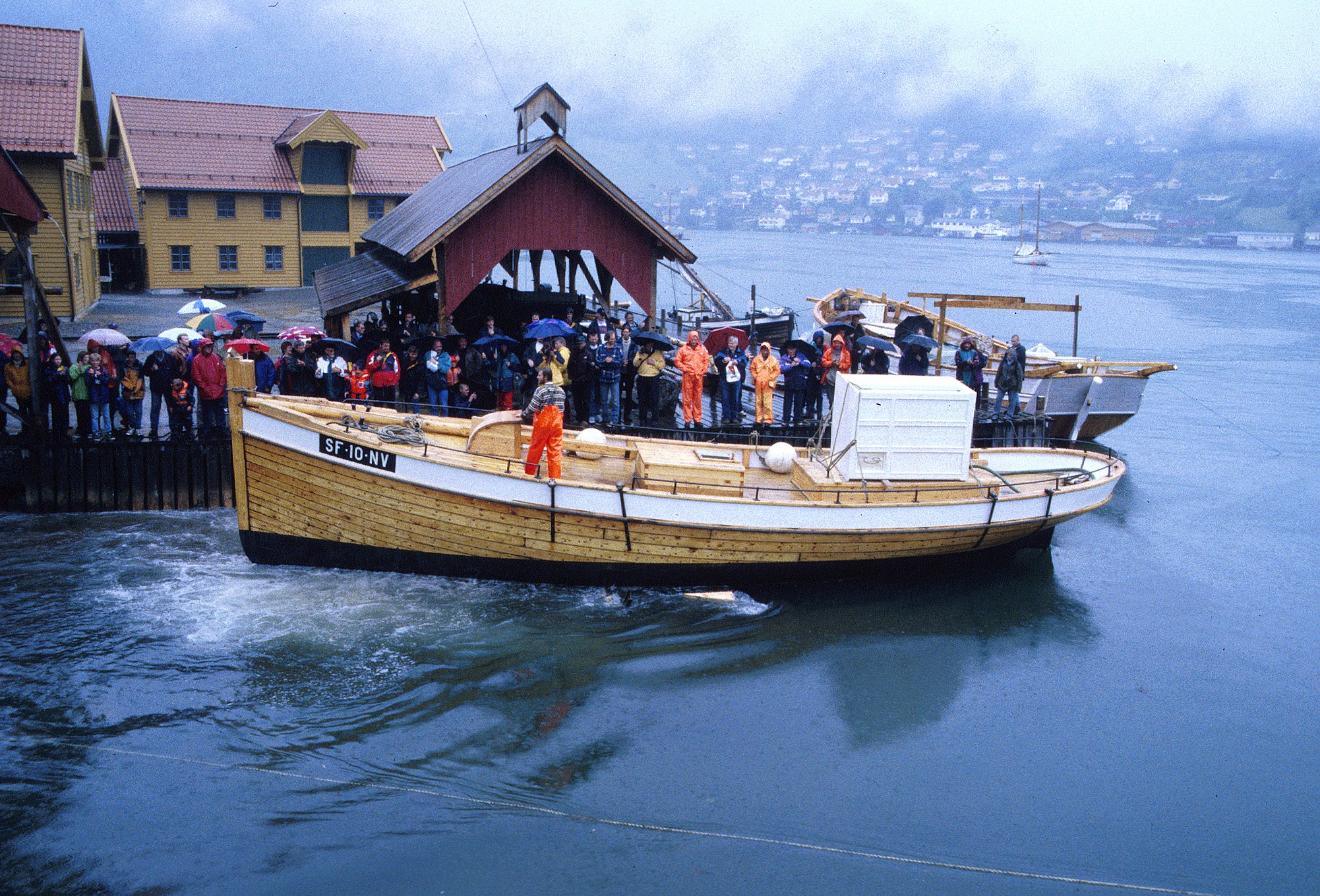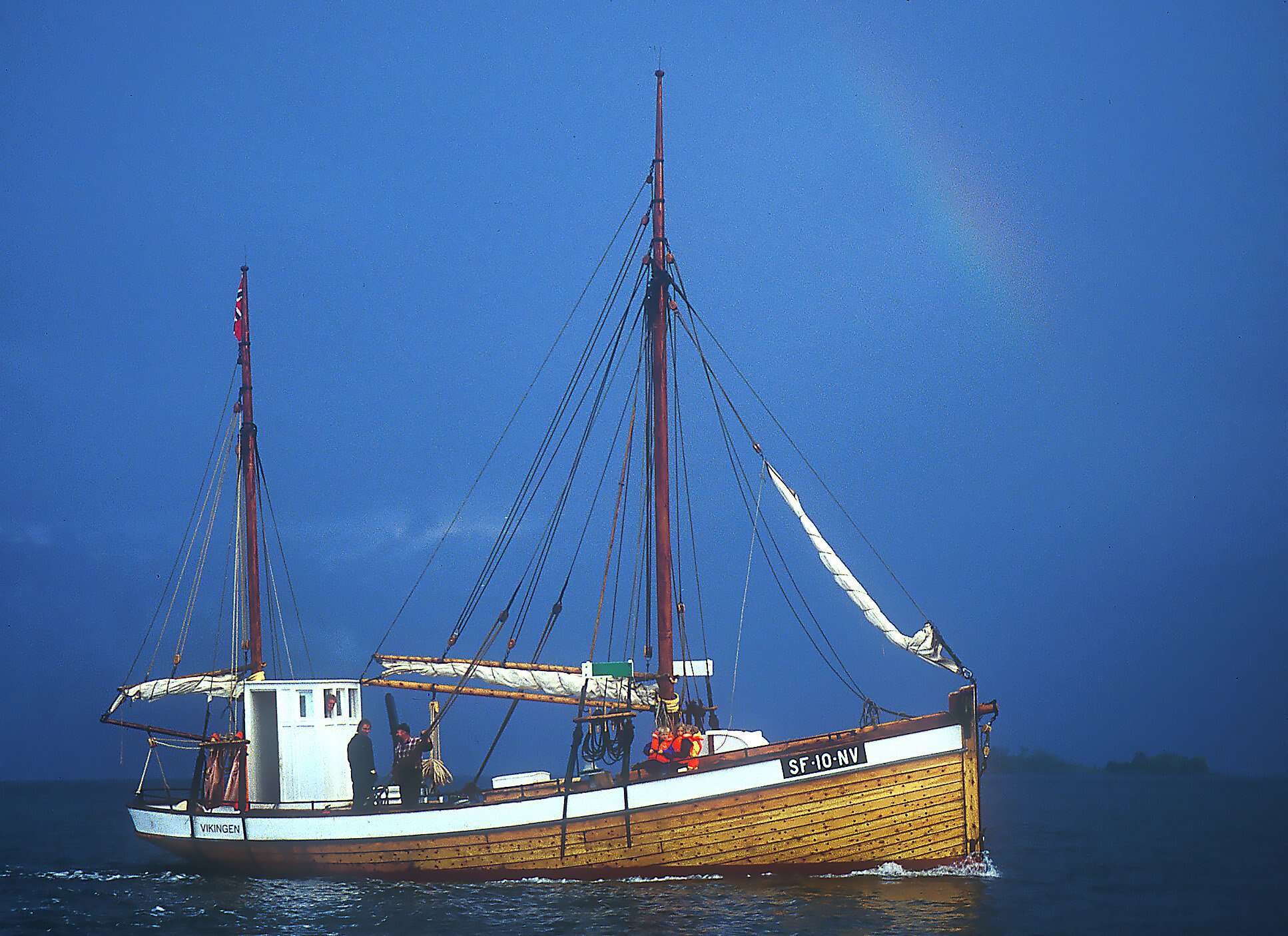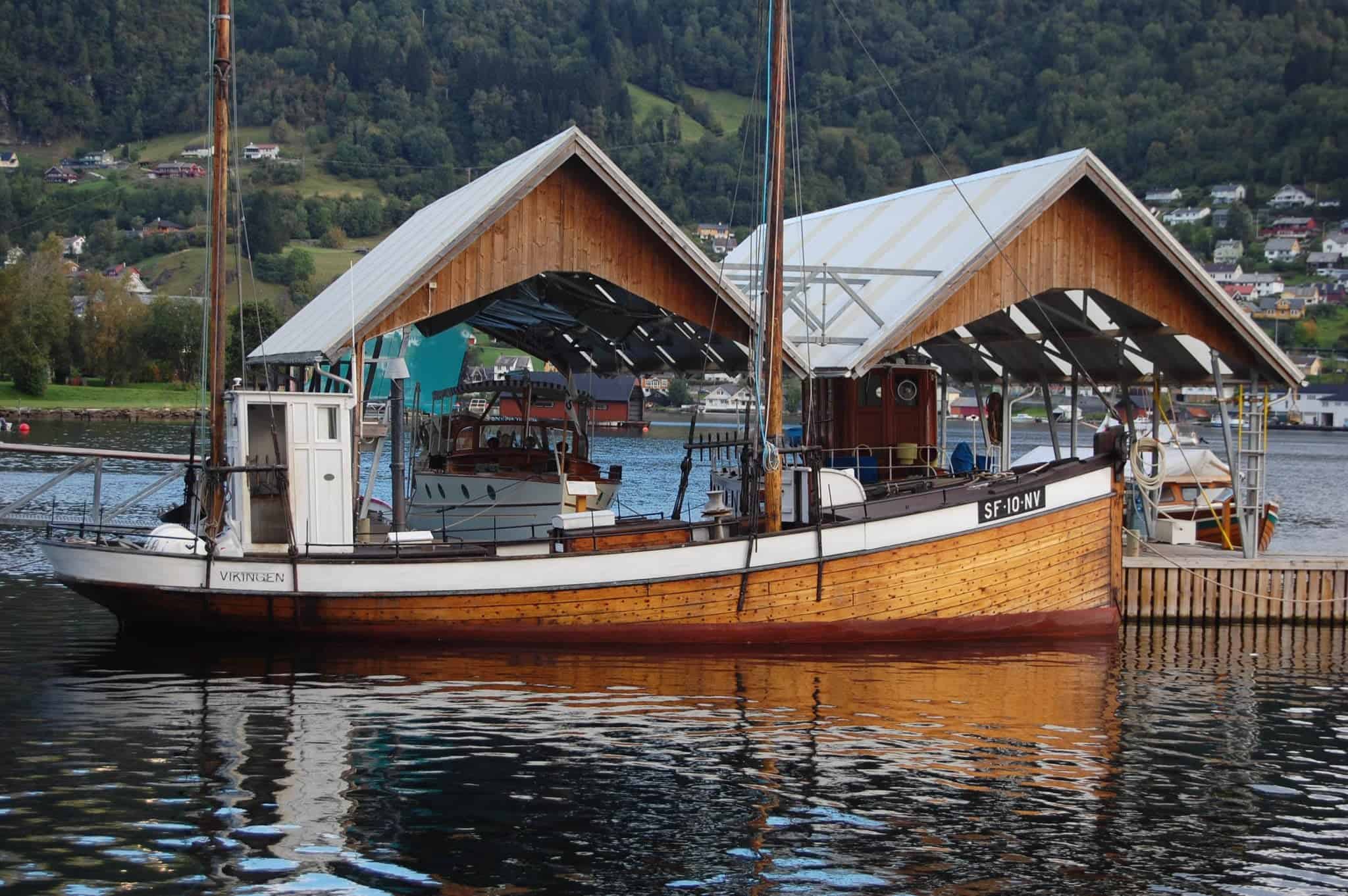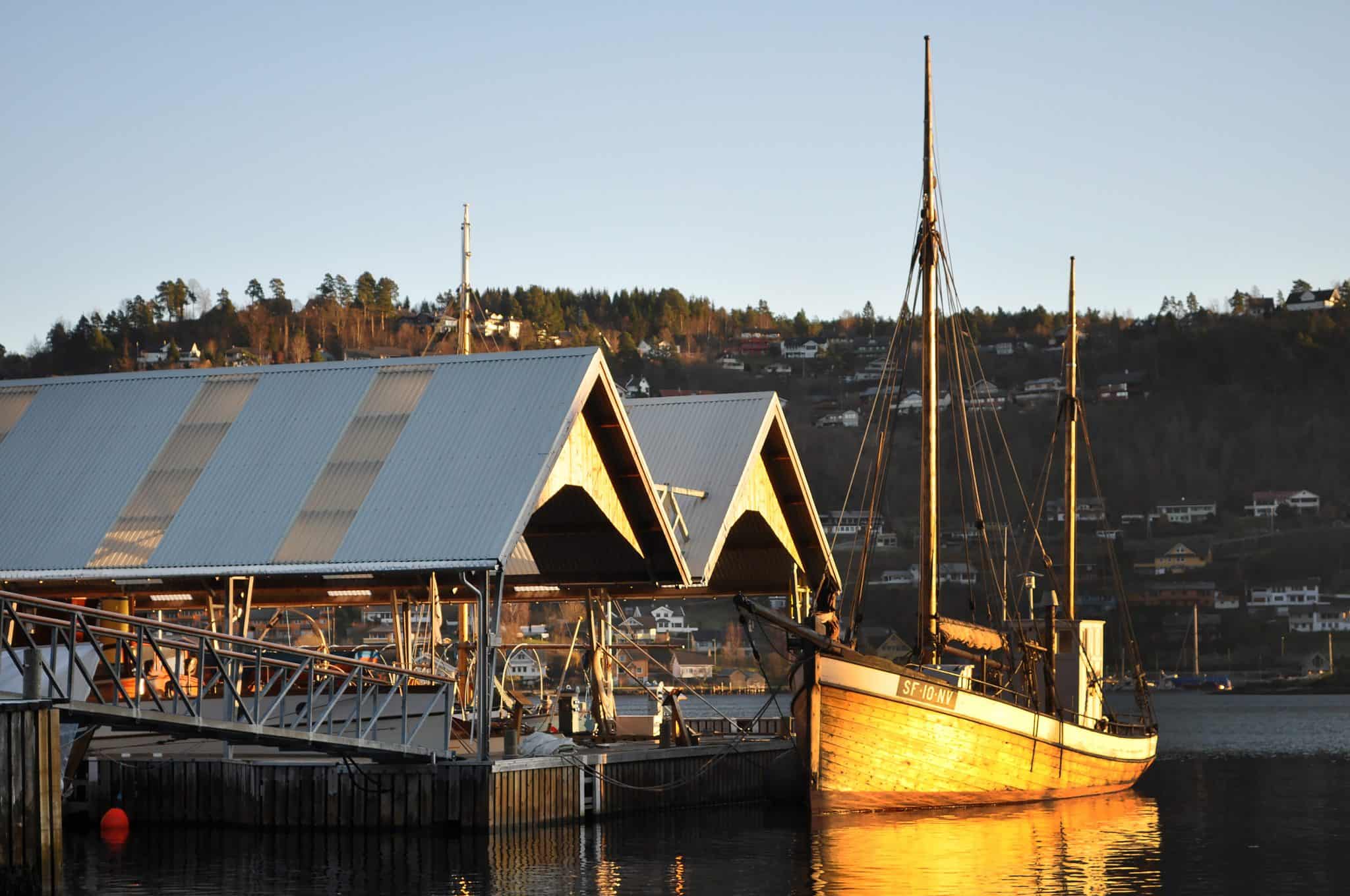 From fishing boat
to escape vessel
M/K Vikingen is used in public outreach work at Hardanger Maritime Centre. In summer, visitors can go on fishing trips on the fjord. The cutter has been on a number of long trips – even all the way to Scotland.
M/K Vikingen is a good example of a Hardanger cutter. When people stopped building 'jakt' boats (boats with a high, upright stem common in Northern Norway) in around 1900, they started building cutters instead. Cutters were built right up until the 1960s.
M/K Vikingen represents an exciting period in the history of Norwegian technology and fisheries. In around 1915, sails were increasingly replaced by motor propulsion. However, as the motors were still relatively feeble and not entirely trustworthy, boats still needed sails. Nor did people have great knowledge of using motors. Since Vikingen represents two technologies, it is often referred to as a transitional vessel.

Cutters

A cutter is not a boat type that is unique to Norway, having been developed from the east English, sailing trawler and drift-net fishing boat. In the 1800s, English boat builders developed this long, narrow, deep and deft vessel for trawling and drift net fishing in the North Sea, particularly for mackerel. Being able to quickly transport the perishable catch to land was essential.
The introduction of steam engines in the British fishing fleet in around 1900 led to many vessels being put up for sale. The fishermen in Western Norway purchased several hundred 'Englishmen' and used them for fisheries and transport.
However, a need for newbuilds in the Norwegian fishing fleet gradually emerged. The people of Hardanger had long since acknowledged the excellent properties of the 'Englishman'. With this as their basis, they developed their own 'Norwegian' version of this vessel. The Norwegian cutter is distinguished from the English vessel by a more pronounced sheer in the deck and its gently-rounded stern. And while the English cutters were rigged in a particular way, the Norwegian cutter had a typically Norwegian rigging.

Fishing boat for two generations

M/K Vikingen represents the type of fishing vessels that were equipped with sails and a motor. The Hardanger cutter Vikingen served as a fishing boat for two generations in Vågsøy in Sogn og Fjordane, and was used to transport people fleeing to Scotland during the war. Vikingen has been used in deep sea fisheries and coastal fisheries along the coast all the way from Rogaland to Finnmark.
Important years in Vikingen's history

1915: Built by Lars B. Hauge in Hatlestrand, Kvinnherad. Built as a reisandebåt (a boat to transport wholesale merchants, etc.), but completed as a fishing boat and purchased by Reinhard Horn and co at Raudeberg in Vågsøy, Sogn og Fjordane. This cooperative society was involved in deep sea fisheries and net and line fisheries along the coast from Rogaland and all the way to Finnmark. Later it was used for purse seine and seine fishing. Originally, Vikingen was rigged as a galleass and had a 16-horsepower Volda-Hein semi-diesel motor.
1938: The hull was heightened, the wheel house was enlarged and a 36-horsepower Samson semi-diesel motor was installed. Sails were hardly used after this.

From 1941, Vikingen was used to help people flee the war via Shetland to Scotland. There, they joined the navy and merchant navy, while Vikingen was acquired by Nortraship and used as a fishing vessel.
1950s: The members of the cooperative society sold their stakes in the vessel to their sons, who ran Vikingen until 1978.
1979: Vikingen was sold to a student in Bergen who intended to use it as a tour boat.
1986: Vikingen sank, and was raised by the pupils at the boat building school in Jondal. The foundation Stifitinga Hardangerjakt Vikingen took over the vessel that year.
1999: Vikingen was launched following many years' restoration work. Vikingen is to be preserved in its original state.