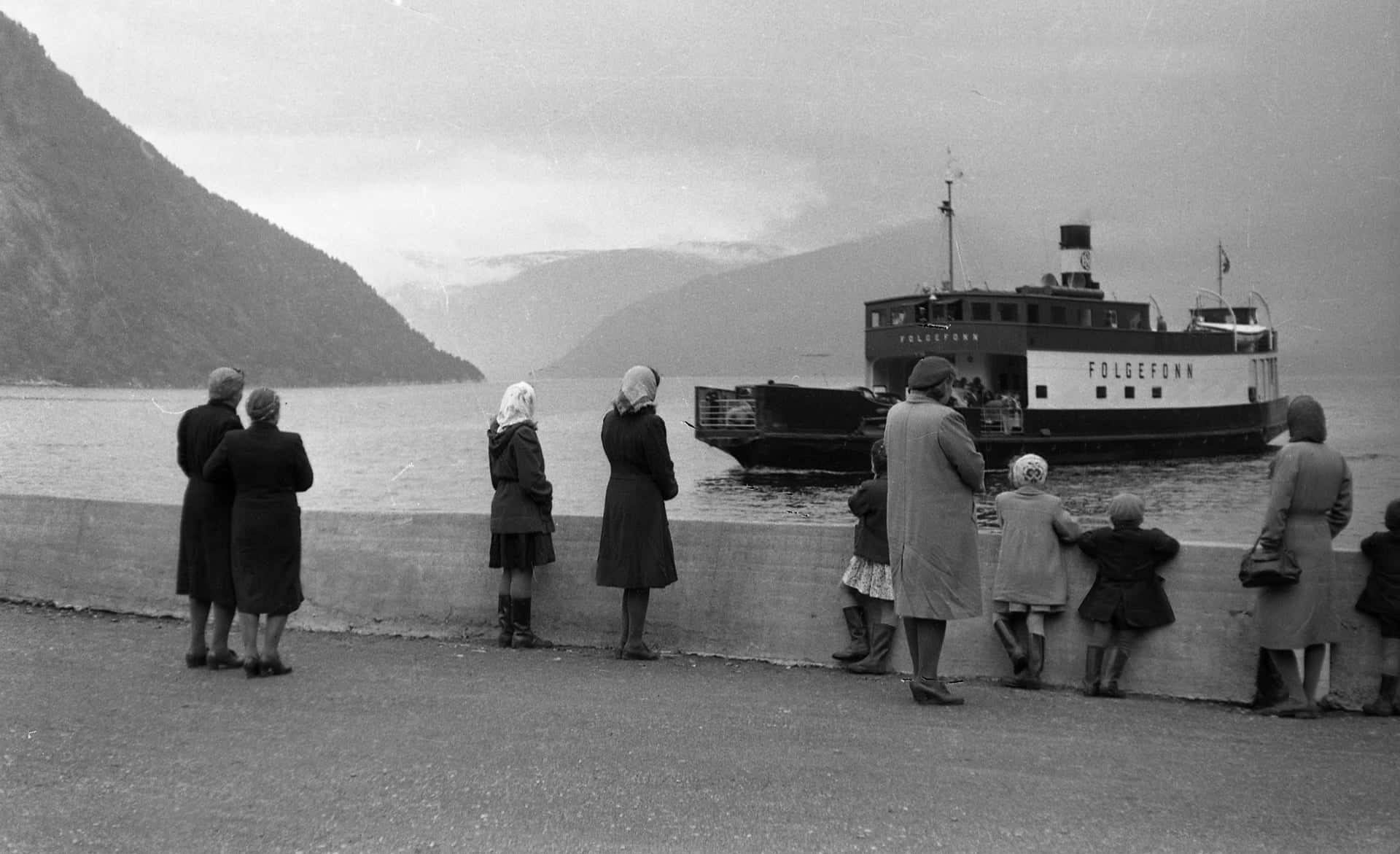 The first car ferry
in Hardanger
ave you been on board the atmospheric car ferry M/F Folgefonn? The ferry is owned by Hardanger and Voss Museum and the aim is for it eventually to be moored again at our quay here in Norheimsund. The ferry is currently scheduled to return to Hardanger Maritime Centre during the course of 2022. If everything goes according to plan, the restoration of the listed vessel will be completed in 2024.
Folgefonn is currently in the dock at Bredalsholmen Shipyard and Preservation Centre in Kristiansand, where all the steelwork will be carried out – everything from disassembly and sandblasting to repairs and improvements to the hull.
Its engines are being restored by Norsk Veteranmotor AS.

History

The car ferry Folgefonn was built at Bergens Mekaniske Verksteder in winter 1937/1938. It was Hardanger Sunnhordlandske Dampskipsselskap's (HSD) first specially-built car ferry. It could take 20 cars and was the biggest ferry in Norway when it was put into operation between Ålvik and Kinsarvik.
In 1979, Folgefonn's time in HSD came to an end. After 40 years' service in the company, the ferry was sold to investors in England. Rumour had it that it was to be used as a nightclub, but the ferry ended up serving as a club house for a boat club outside London.
Hardanger and Voss Museum went on to buy the ferry, and it was towed down the Thames in 2010 and lifted onto a barge. This was how the M/F Folgefonn made her way home to the Hardangerfjord – and she is now set to be restored as part of Norway's cultural heritage.

Specifications

Capacity: 20 cars, 300 people
Length: 119.7 foot
Width: 26.6 foot
Gross registered tonnage: 197
Engine, from 1938: Wichmann 4-cylinder semi-diesel, 300 brake horsepower
Engine, from 1965: Wichmann 2 T 4-cylinder diesel engine, 400 brake horsepower